H
ydraTech Carpet & Disaster Services
is a professional carpet cleaning company headquartered in Long Beach, Mississippi. We service the entire Southern Mississippi Gulf Coast and surrounding areas.
We offer a multitude of services including carpet cleaning, upholstery cleaning, tile & grout cleaning and water extraction, caused from flooding. We also perform deep cleaning and detailing of the interior upholstery and carpeting of automobiles, RV/Campers, and even boats.  We also offer area rug (synthetic and natural fibers) cleaning, mattress, driveway & walkway cleaning and also Vinyl Composite Tile (VCT) floor cleaning and refinishing.  We are insured, professionally trained and certified by The Institute of Inspection, Cleaning and Restoration Certification (IICRC).  
About the owner: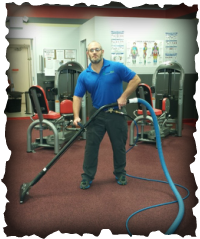 Michael Montalto, is a Navy veteran retiring after 20 years of dedicated military service.  He has combined his military experience, IICRC certification courses and a multitude of business related courses, which has brought much success to the HydraTech brand. 
Michael has managed a very successful and flourishing client foundation by "word of mouth" advertising, as his claim to fame.  All of the credit for HydraTech Carpet & Disaster Services' success is attributed to the incredible team of people that make up the HydraTech carpet cleaning family. When you look at the caliber of dedicated, talented and enthusiastic team members that make up the HydraTech Carpet & Disaster Services, it is no surprise we continue to grow and add new clients daily.  We are committed to hard, honest work, leaving our clients homes or businesses the cleanest and healthiest results possible.